The strength of a network lies in who belongs to it
We consider Hospitality a passion at the service of others.Therefore the well-being of the collaborators which belongs to the #balladinsFamily is very important, as well as the opportunity of career changes that we offer inside our network.

The #Teamballadins

DAVID MOREL
President
After graduating from Lausanne Hospitality School, David Morel has lived several experiences as company manager and hotel director. He joined balladins in 2010 and became a privileged contact of the balladins franchisees who he advises and supports daily. Since his joining the group, David has integrated 35 hotels, generating a 1 million euro turnover.

ANTOINE GILBERT
e-marketing manager, Sales development
Glion Hospitality School graduate, Antoine Gilbert has worked for major French hotel groups both in business and sales departments. With an extensive experience of 10 years in Yield Management and E-marketing, Antoine supports with relevance and daring the network's hotels in marketing their different segments.

FATIMATA BATHILY
Marketing & Franchise Coordinator
Marketing and sales development graduate, keen on new technologies, Fatimata Bathily joined balladins in 2017 for assignments related to the brand's online reputation, to the management of social media visibility and online contents. She also supports the So-Hô! team in the follow-up of franchise agreements and trademark licenses.

RÉMY MOUNET
Development
Trained in international trade, Rémy MOUNET has served many years in a major hotel group as sales developer and team manager. Rémy joined balladins in 2011, assigned to corporate business development before joining the brand's development service for franchise, trademark license and trade missions.

FABRICE BEYER
Marketing and sales Director, Associate
During his career, Fabrice Beyer has lived several experiences as manager and sales director for major hotels in France and Germany. He joined balladins in 2011 and is in charge of the annual media plan, developing sales strategy and communication actions. In particular, he has carried out a full review of the website and deals with the brand's digital strategy.

PASCAL DE LOOF
Network manager
Network manager with balladins since 2009, Pascal supports the group's hotels in running their facilities. Le Touquet Hospitality School graduate, this operative has run, as director, and for 18 years, hotels and restaurants of different sizes including a major facility in the Futuroscope resort near Poitiers. He then joined the training department of a big chain where he was in charge of team training and internal promotion.

MARIE VOISIN
Central Booking Manager
In her career, Marie Voisin has fulfilled a wide variety of housing management and 4 star hotels assignments in France and the USA. Marie is an expert in the field of customer relation and hotel marketing. She joined balladins in 2018.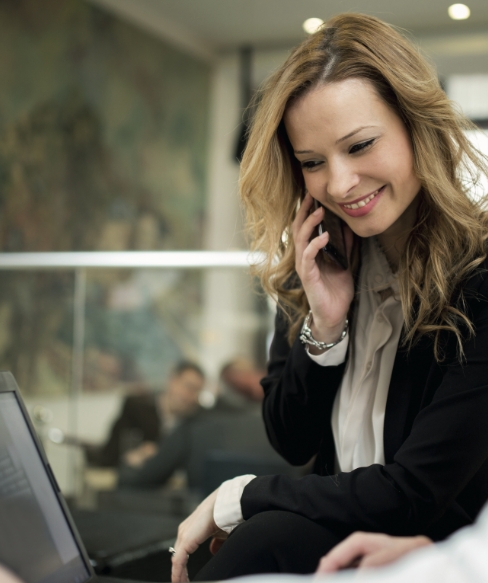 Careers
The balladins group is before all an amazing melting-pot of women and men. The individual is at the center of our thinking, and our everyday force. A career within the #balladinsFamily is not only possible but pretty common. We accompany our staff in their evolution and envies. Take Ketty, who started as a receptionist in a balladins hotel, before holding a position as hotel director in another balladins hotel and finally meeting the opportunity to acquire her own facility and become franchised. You want to go for a crazy experience, fill in your coordinates and reference hereafter:
Our jobs
Retrouver l'ensemble de nos offres de postes en cliquant sur le lien ci-dessous !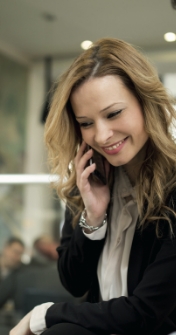 RECEPTIONIST
A smile, a helping hand, a constant effort to keep the customer satisfied… these are a few bits of our receptionists' daily work.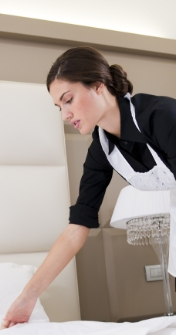 HOUSEKEEPER / VALET
Ensuring your room is ready on your arrival, they are a critical link. To improve working conditions and mitigate the hardness of their work, we have fitted our rooms with higher beds.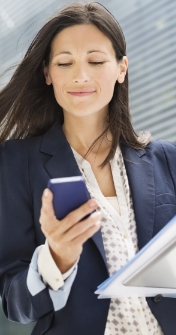 ASSISTANT MANAGER
Right-hand women and men with various skills, they manage daily relations between the staff and the Director.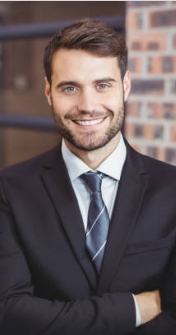 HOTEL DIRECTOR
Proficient conductor of the hotel, he / she is in charge of the daily activities and of the quality of service provided to our customers. He / she is the go-to person between the teams at the head office and the ones in every hotel.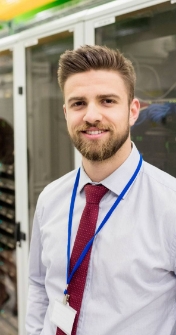 TECHNICIAN
Each hotel is likely to bring a few shocks and surprises every day. Our technicians provide daily service so as to intervene fast if need be. Hence, no more problems, only solutions.