WHAT WE OFFER
Trademark

WHAT IS A TRADEMARK ?
Definition: Agreement by which a brand owner grants a third party the full or partial right to use his brand for free or in return of fees or royalties (Source : Observatoire de la Franchise).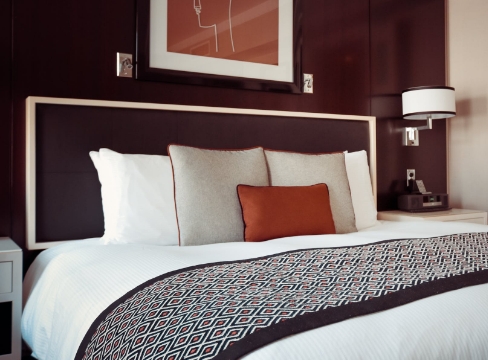 Trademark requirements
At least 2 star service
Hotels with fewer than 40 rooms
Hotels in accordance with balladins standards
Free Wi-Fi
Buffet breakfast
Trademark benefits
Keep your identity
Keep your name to which we simply add 'by balladins' as a signature.
Make the most of a strong internet visibility
You are referenced on our website balladins.com and build upon an optimal SEO strategy.
Be recognized
By joining a well-known country-wide brand.
Federate your clients
With our program FidMe, as simple as attractive!
Leave aside standard service
By trusting daily tailor-made support.
Boost your sales
Thanks to our channel manager and its many connected marketing channels.
Attract more targets
Thanks to our Central Booking: Business, Leisure, Individuals or Groups, sport teams…
No risk
With a 2 year trademark agreement, prepare your renewal serenely and pressure-free.
Be visible
With our national all media communication and our marketing operations. You are referenced in our 40 000 copies annual guide.
Optimize your activities
With our 'à la carte' service catalogue including all kind of activities.
Kick start!
With our welcome communication package: 500 business cards, 500 leaflets, 1 'by balladins' exterior signboard.
Don't lose any money
Make some! With a very reasonable fee.
Make the most of a strong network
With access to our internal network 'balladins network' and our list of referenced suppliers, no obligation.
An evolving autonomous package
The entry package, aka 'Standard', includes :
The entry package, aka 'Standard', includes:
E-marketing system (website balladins.com, RESERV-IT, marketing channels…)
Integration in the guide
Annual media plan
balladins loyalty program
Permission to use and apply balladins graphics standards
Creation of one business documents per quarter (except printing and making)
1 training day with our network manager
Welcome communication package :

500 business cards
500 leaflets
1 'by balladins' exterior signboard
To this package can be added some 'à la carte' service, such as :
Reputation Management Tool
Hotel ranking support
Trade week
Communication documents making
Daily management support
Marketing support
E-reputation support
Yield training / Rates optimization
Community Management training
Technical audit
Communication equipment rental:

balladins banners
balladins kakemonos